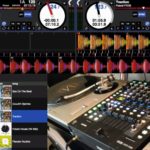 Rane Sixty-Four mixers are now shipping to a local Rane dealer near you. While you're waiting for your new mixer to arrive, check out this nicely done and informative user-submitted video by SeratoTutor.
In this video, SeratoTutor walks you through the Rane Sixty-Four mixer controls and how they're mapped to control Serato DJ.
Topics include:
Loading tracks
Triggering Cue Points
Triggering Saved Loops
Using Slip Mode
Triggering the SP-6 sample decks
Using Sync with DVS
Pitch range tricks using Relative Pitch Mode
Four-deck mixing with Sync
Using the Serato DJ iZotope software effects
Using the Sixty-Four Mic section as MIDI controls
Using the USB Insert for post fader effects
Do you have a quality Rane Sixty-Four mixer how-to tutorial or tips-and-tricks video you'd like to share? If so, please email a link to Shaunw@rane.com and we'll be happy to check it out.
For more information, please check our Rane Sixty-Four product page.
Big thanks to SeratoTutor for the great mixer overview. Keep up the great work!