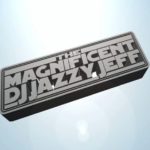 If you weren't able to attend this year's Red Bull Thre3Style World Championship, don't worry, DJ Jazzy Jeff and friends have created one of the best event recap videos, just for you.
Sit back, relax and enjoy this amzing video, especially all the featured Rane gear!
Taken from DJ Jazzy Jeff's Vimeo page:
What started as an underground experiment back in 2007 has quickly grown into the world's largest DJ competition and, for the first time, the Red Bull Thre3Style World Finals hit Toronto November 2013. Inbound from the four corners of the globe, from Albania to Argentina, from Jamaica to Japan. The 21 top DJs on earth took over the city of Toronto competing for the title of Red Bull Thre3Style World Champion. Filmed by Cristopher Schafer of Visually Inklined, DJ Jazzy Jeff gives you a comprehensive look at the 2013 Red Bull Thre3style championship.
RedBull Thre3style | Toronto 2013 from DJ Jazzy Jeff on Vimeo.
For more about DJ Jazzy Jeff, please visit www.djjazzyjeff.com