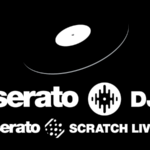 Rane is pleased to announce that our products which previously included Serato Scratch Live software are now fully supported by Serato DJ software. DJs currently using Serato Scratch Live with supported Rane hardware have the option to migrate to the new and improved Serato DJ free of charge.
If you're familiar with Scratch Live, the transition to Serato DJ is easy and intuitive. Serato DJ 1.6 will be a free upgrade supporting the Sixty-One, Sixty-Two, Sixty-Eight, SL2, SL3, and SL4, available February 2014. The best part, if you're familiar with Scratch Live, the transition to Serato DJ is quick, easy and intuitive.
seamless library transition
Scratch Live and Serato DJ share the same library, crates, database, cue points and etc., making the transition from Scratch Live to Serato DJ seamless. Once Serato DJ is installed, simply open it and your previous Scratch Live library will be there waiting for you, how cool is that? Along with the music library, your History information and recordings will effortlessly display within Serato DJ, just like it does in Scratch Live.
refreshed look, same great feel
At first glance, Serato DJ may look slightly different, but the overall layout and work-flow is practically identical to Scratch Live. As mentioned earlier, your music library and crates are displayed within the same area below the virtual decks, so no surprises there. When used with the Rane Sixty-Four mixer, Serato DJ gives you the same two-or four-deck display options at the top of the screen. The virtual deck layout looks a little different, but all the familiar features—cue points, loops, keylock and censor button—are next to the spinning deck displays, just like they are in Scratch Live.
One of the great feature enhancements added to Serato DJ is the redesigned four-deck view (pictured below). Within Scratch Live, the four-deck view displays each virtual deck stacked one on top of the other. The new and improved four-deck view in Serato DJ gives you all four decks, in the same side-by-side format of the two-deck view, but with another pair of decks conveniently underneath for all those four-deck lovers out there.
new and exclusive to Serato DJ
Serato DJ introduces rich new software additions not available in Scratch Live, making the software migration worth every click. To highlight some of the amazing new features additions, we picked a few stand-out favorites that we absolutely love.
Sync, the number one feature addition many patient, and not so patient, Scratch Live users have been waiting forever to get their hands on. With the four-deck capabilities of the Rane Sixty-Four with Serato DJ, sync is a godsend. You can now mix up to four decks without it sounding like shoes in a dryer. This opens up endless creative possibilities by allowing DJs to concentrate on blending multiple tracks and audio effects together to create seriously innovative, next-level performances.
Talk about getting the best of both worlds, Serato DJ, when used with the Rane Sixty-Four mixer, now has DVS capabilities. This means all the turntablist and CDJalist (we just made that one up) that love using Scratch Live with vinyl or CDs will be right at home using Serato DJ with DVS. Grab your Technics 1200 MK2s and/or your CDJs and get the party rockin' in style!
Are you a huge fan of audio effects, especially great sounding effects? When we heard iZotope was coming to Serato DJ, we knew it would be a game-changer. For years, iZotope has been creating the world's best audio software for professional music production programs like Pro Tools, Logic Pro, Cakewalk, Nuendo, Digital Performer, and others. Now, for the first time, the power of iZotope is available to DJs as a free plug-in within Serato DJ.
With the iZotope MULTI FX plug-in, you can use single effect slots or combine up to six different effects in chain to create unique sounds and textures. Being that the effects are on a chain, you can keep rearranging the effects in different order to create dozens of different sounding effects to drive any dance floor into a sweaty mess.
Advanced looping and cueing options
Scratch Live has always been limited to just five cue points per deck, which has been great and usually enough for what most DJs do, but there are times another cue point or two would be handy. Now, with Serato DJ, you have an option to use up to eight cue points per deck.
In Scratch Live you can save up to eight preset loops, but toggling and triggering the saved loops is a bit of a chore, especially when wanting to jump between different preset loops on the fly. Serato DJ elegantly simplifies this functionality by giving you up to eight preset loop slots. These loop slots behave just like cue point slots, only they active your preset loops. You can either jump to a preset loop position, using the Reloop button or simply activate a preset loop using the Loop On button.
Upgraded SP-6 sample player
While the SP-6 is not new to Scratch Live users, there are a couple SP-6 feature update added to Serato DJ, Advanced and Simple view modes. Now you can choose between two different view settings to better suit your SP-6 player feature requirements.
Simple View Mode:
Advanced View Mode:
Rane's custom Core Audio and ASIO drivers
For years our ultra low latency, multi-client ASIO and Core Audio have been used with other high-performance audio applications. Now, for the first time, DJs get to take advantage of Rane's exceptional drivers with Serato's software.
The great thing about multi-client drivers, they allow multiple software applications to share the device at the same time, using a single USB connection. In addition to multiple application audio streaming, you can also send MIDI information to multiple applications simultaneously. This means your Rane mixer can now send MIDI messages to Serato DJ and other 3rd party programs with zero interference.
New features and controls for the Rane Sixty-Two mixer
New Rane firmware included with Serato DJ introduces Shift functions right on the mixer, including new Sync and Slip button controls. From the mixer you can change the Filter Effects to low-pass or high-pass with low-sync or high-sync, positive or negative flanger effect, four selectable Echo modes including high-pass, hold echo, or duck Echo, set the Mic and Deck USB record sources, set the Deck sweep filter resonance, and adjust the headphone tone.
For more information about the Rane Sixty-Four & Serato DJ, check the blog post: Sixty-Four + Serato DJ: Software Controls Walk-Through
summing up
These are just a few of the exciting new software additions Scratch Live users get within Serato DJ. If you're currently a Scratch Live user and on the fence about using Serato DJ, you owe it to yourself to download 1.6 as soon as it's available in February 2014. Find out more about Serato DJ here.