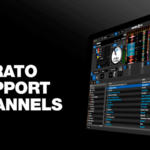 Rane has an exuberant amount of pride in great customer support. If you've ever needed someone to talk to regarding an issue with your Serato software when coupled with a Rane unit you would know this. In the continued spirit and ongoing devotion to great support we thought it a good time to inform the public on how support channels now work in lieu of Serato and Rane's non exclusivity.
Setting the record straight
Many have thought that Rane and Serato are the same company but that has never been the case. Serato is a software company founded in 1999 based out of Auckland, New Zealand and Rane is a hardware manufacturer founded in 1981 based out of Mukilteo, Washington, USA.
Serato teamed up with Rane in 2003 to design and manufacture the hardware needed for use with Serato Scratch Live. Rane was, and still is, responsible for supporting the Serato Scratch Live software along with the exclusive Rane hardware needed to run it. Although Serato has no plans to update their Scratch Live software - they are full speed ahead on Serato DJ software.
Rane also now supports the Serato DJ software when used with Rane hardware.
Rane does not, however, provide support for Serato DJ software with non-Rane hardware.
How support now works
Because Serato DJ software works with hardware designed and manufactured by other companies the support channels vary. It's the responsibility of the hardware manufacturer to provide software and hardware support for Serato DJ software.
If you own a Rane device and are needing help with the hardware or the Serato software you are using it with, contact Rane's support technicians. Rane support is available from 8:30 am to 5 pm Pacific time Mon-Fri. Rane's support number is 425-355-6000.
If you are needing help with another manufacturers' product or Serato software that works with it, contact the manufacturer of that product.
The support contacts for other hardware manufacturers can be found here --> Serato.com
If there are issues contacting any of these manufacturers we advise opening a help request on support.serato.com.