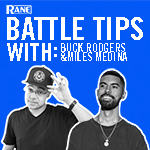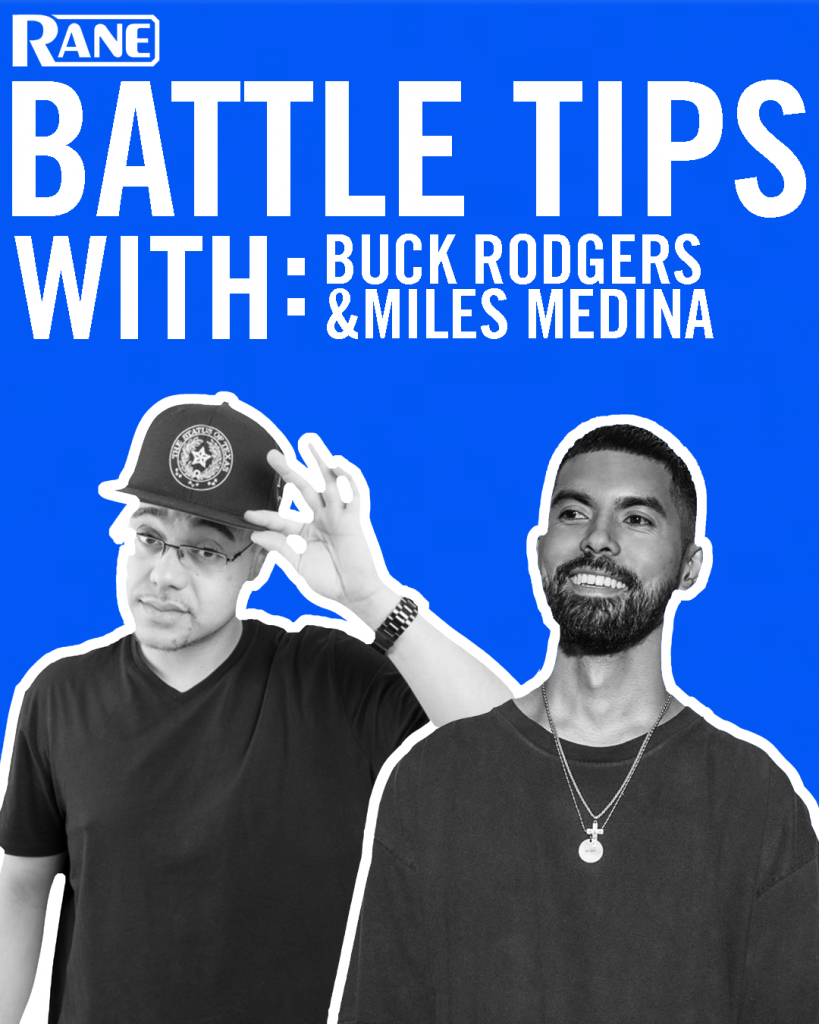 Thinking of testing your skill in the DJ battle scene this year? If so, we've asked Goldie Awards Champions, Miles Medina and Buck Rodgers, to share their advice based on experience. Hopefully it inspires you!


RANE:  What's the most exciting part of entering a battle?

Miles Medina: At first I thought the most exciting part was showing what you've been working with everyone, but really the best part is meeting the other DJs, people involved in the scene, and the people who come out. 

Buck Rodgers: The main reason why I enter battles is to force myself to elevate and level up. It's easy to become robotic when DJing out on a regular basis. Entering battles forces me to become more creative. 
RANE: Other than dedicating hours of practice, what was your strategy to be mentally prepared to perform?
Buck Rodgers: Lots of homework, I personally study my opponents to get a better understanding of where they come from. Also study the judges and find ways to win them over!
Miles Medina: A ton of prayer and nature. Health was the main priority since battles can bring a lot of pressure and anxiety to a person. 
RANE: What lessons can a DJ learn from participating in a battle?
Miles Medina: I can only speak from my experience, but discipline was a huge thing. It gave me a reason to stay disciplined to practice and create especially when I didn't feel like it. It also taught me to let go of needing to win in order to enjoy the experience. That'll ruin you (or me at least lol).
Buck Rodgers: There are a ton of lessons one can learn while battling.  Overcoming stage fright, trouble shooting last min problems, Learning how to read a crowd, and/or technical issues.
RANE: What is the "X Factor" of battle DJs? What tricks, techniques, styles would you like to see more emphasis on?
Buck Rodgers:  I would say the "X Factor" would be taking advantage of the technology! Back in the golden era of battling you were somewhat limited, but now with all the technological advantages we have the sky is limitless. Either you adapt and survive, or get left behind!
Miles Medina: Personally style!!!! People always try to sound like other people or do what's been working for other DJs. It's great to be inspired by others but it's also great to do the weird thing you don't think anyone will be into.
RANE: If you were to offer one piece of advice to any DJ entering any type of DJ battle, what would it be?
Miles Medina: Most importantly, try to have fun and enjoy the experience. Don't let winning or losing get in the way of that.

Buck Rodgers: Be yourself! Be Original, Find your sound, Don't overthink, less is more. Also, if you were to make a mistake or something went wrong, keep a poker face! Meaning most of the time the audience or judges wouldn't know you messed up if you don't show it! Also the more digestible you make your set, the easier it is for the "simps" to translate. Just like telling a good joke. You have to have the setup for the punchline.
Follow Buck Rodgers on Social Media Facebook | Instagram
Follow Miles Medina on Social Media Facebook | Instagram